Miscellaneous Quilt-related Links
The International Association of Professional Quilters offers free links to quilting/textile related businesses. All we ask is that you offer a reciprocal link to our site. Just send us an email.
Ah! Kimono, vintage Japanese kimono fabrics

Learn more about Alzheimer's and the Alzheimer's Art Quilt Initiative
Anna Grossnickle Hines - Pieces: A Year in Poems and Quilts
Art Gallery Quilts, Patricia Bravo
Bluebird Gardens Quilts & Collectibles
Breckling Press - books by Kumiko Sudo and Jinny Beyer
Brookshier Designs - Quilt and bag patterns
C&T Media Services - Use Code AF-3127 when ordering
Carol Clasper, Fibre Artist, Teacher
Caryl Bryer Fallert: The Bryer Patch Studio
Computer Quilting Made Easy at Soft Expressions
Creative Fabrics - UK Online Quilt Fabric Store
Crooked Brook - custom chef jackets and aprons
Cross Country Quilt Barn - online quilt shop
Cyndi Souder - MoonlightingQuilts
Dariel Dodge-Diestelkamp, art quilts, photo quilts
Dottie Gantt, Art Quilts and Mixed Media
Dyer's Edge - Hand dyed and painted fabrics for art quilters
Fabric Tales - Japanese Fabric
Feathered Star Productions/Marsha McCoskey
Tammy Finkler, longarm quilting and instsruction
Four Twin Sisters Quilt Patterns
Myrna Giesbrecht - Press for Success
Ginger's Needleworks & Quilting
Gloria Hansen - Artrist, Writer, Quiltmaker
Deana Hartman's Chameleon Quilt Studio
Helen Squire, Quilt Teacher, Quilting Patterns
Connie Hester, Quilt artist, author, & designer of clothing patterns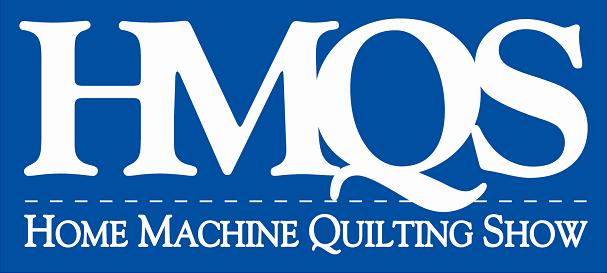 Honey Fork Fabrics, Online Quilt Shop
Hyena Productions, silk fabrics
It's By Anna - Longarm Machine Quilting
Jack and Susie - home to needlework artisans
Jim Dillehay/Warm Snow Publishers
Judy Martin, (Quilting with Judy Martin)
Kaye Wood's Quilting and Sewing Site
King's Quilting Studio - Sara King
Kirk Collection: Antique and Reproduction Fabrics
Leigh McDonald - Adventures in Quilting
Verena Levine Pictorial Quilts
Linderella's Quilt Design Studio
Lonni Rossi Fabric Design Studio
Marylin's Workshop, wood products for quilters
Mason-Dixon Quilt Professionals Network
Organizing Your Quilting Space
Patchwork Interactive, Australian patchwork and quilting portal
Pelenna Patchworks - quiting fabric
The Pieceful Quilter, Michele Scott
Piecing the Past: Reproduction Fabrics, Vintage Patterns, etc.
Pleasant Mountain Woodworks - quilting frames
Quilt Bus, the quilt store that comes to your door
The Quilt Studio, machine quilting service
Quilting Hideaway, longarm quilting
Sharon's Antiques Vintage Fabrics
Sharon Malachowski, longarm quilter
Priscilla Stultz, quilt artist
That Old Blue House, jewelry made from quilts
Thunder Bay Resort, quilter retreats
Check out..
..these Quilting sites!
Top to Bobbin, Machine Quilting Videos
Urban Elementz - pantographs and patterns
Valerie Hearder, Quilt Artist, Teacher
Windows to the Soul Pattern Company - Sunlight Professional Quilter
Women's Quilt Block Socks from The Twisted Stitcher
Zeffie's Quilts, longarm quilting service